[vc_row][vc_column][vc_column_text]

[/vc_column_text][/vc_column][/vc_row]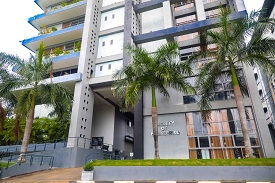 The Faculty of Engineering, is the only national military educational Engineering Institution in Sri Lanka which was established in 2009. The faculty offers undergraduate and postgraduate degree programmes in nine disciplines under six Departments namely, Department of Mechanical Engineering, Department of Civil Engineering, Department of Electrical, Electronic & Telecommunication Engineering, Department of Aeronautical Engineering, Department of Marine Engineering & Sciences and Department of Mathematics for officers from tri-services, officer cadets and civilian students. The Engineering course is conducted by well experienced academic and engineering professionals. The Faculty supports the university endeavor to groom well desciplined graduates capable of accomplishing complex tasks under most difficult conditions.
Welcome to KDU's Faculty of Engineering.
The role of engineers is at a crucial juncture at present. Today, the world is heavily relying on engineering inventors to solve enormous challenges. Humanity is looking forward to engineers on leadership, and it's the responsibility of universities to prepare them to lead.
News
Upcoming Events
Faculty Announcement
News
Upcoming Events
Faculty Announcement